Crawley Flat Pack Assembly Service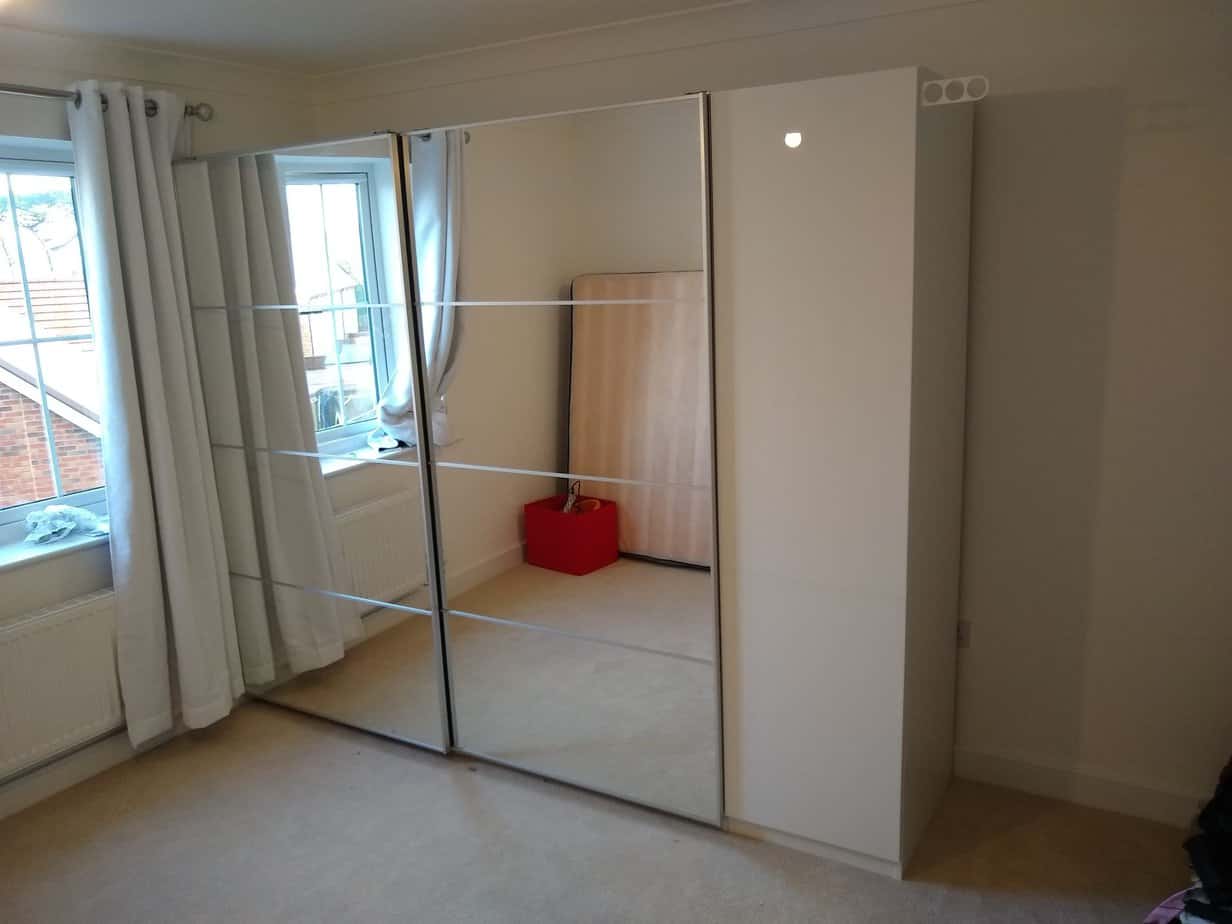 Flat pack furniture has become increasingly popular in recent years, offering a cost-effective and convenient way to furnish homes and offices. However, the assembly process can be a challenge for many, especially for those with limited DIY SKills or time constraints.
This is where a flat-pack furniture assembly service in Crawley comes in. A flat pack furniture assembly service in Crawley provides a professional and efficient assembly of all types of flat pack furniture, including wardrobes, desks, bookcases, tables, and beds.
These services are offered by trained and experienced technicians who have the necessary tools and expertise to assemble your furniture quickly and accurately. One of the main benefits of using a flat pack furniture assembly service in Crawley is the time saved.
The assembly process can be time-consuming and frustrating, especially for those who are not familiar with the instructions and techniques required. A professional assembly service eliminates this stress and allows you to enjoy your new furniture in no time. Another benefit is the guarantee of quality. professional assembly service ensures that your furniture is assembled properly and securely, reducing the risk of accidents or damage. This can also extend the life of your furniture, saving you money in the long run. Additionally, flatpack furniture assembly service providers in Crawley can also take care of the dismantling!.
This is a great convenience for those who are moving or redecorating their homes or offices. In conclusion, a flat pack furniture assembly service in Crawley offers a convenient and cost-effective solution for those who want to furnish their homes or offices without the hassle of assembly.
With the help of trained and experienced technicians, you can enjoy your new furniture in no time, with the added peace of mind that it has been assembled Safely and securely.
Why spend your valuable time and energy struggling with complicated instructions and fumbling with small screws and bolts when a professional assembly service is readily available? Let our Flat Pack Assembly Service in Crawley take care of it for you. Contact us today to schedule your assembly or disassembly service.
* Assembling furniture in the house.
* Office furniture assembling.
* Garden furniture assembly
* Ikea Furniture assembly and other flat pack furniture brands.
For most items to be assembled we can provide a fixed price quotation.
Free Assembly Quote. Book Now.
The Benefit of using a flat pack furniture assembly service in Crawley is flexibility!.
These services are typically available on a schedule that suits you, whether you need the assembly done on a weekend or after business hours. This allows you to continue with your daily routine without interruption.
Flat pack furniture assembly services in Crawley also offer a range of options to suit different budgets. Some services may offer a basic assembly service, while others may offer additional services such as furniture installation and custom modifications. It's worth shopping around to find a service that meets your specific needs and budget.
It's also important to note that many Flat pack furniture assembly services in Crawley are insured, providing peace of mind that any accidental damage will be covered. This is an important consideration when having your furniture assembled as it can be costly to repair or replace if something goes wrong..
In terms of cost, flat pack furniture assembly service costs can vary based on the type and size of the furniture, as well as the service level offered. However, the cost is typically a small fraction of the cost of purchasing pre-assembled furniture, and the convenience and quality of service offered to make it well worth the investment.
Overall, a flatpack furniture assembly service in Crawley is a great solution for anyone looking to furnish their home or office without the hassle of assembly. With professional and efficient assembly, as well as the option of additional services, these services offer convenience, quality, and value for money.
Flat pack assembly service
Furniture assembly areas 
Brighton and Hove, Bognor Regis, Arundel, Chichester, Horsham, Crawley, Haywards Heath Goring-by-Sea, Hassocks, Haywards Heath, Henfield, Horsham, Hurstpierpoint, Lancing, Lewes, Littlehampton, Peacehaven, Portslade, Pulborough, Ringmer, Rottingdean, Saltdean, Seaford, Shoreham-by-sea, Sompting, Southwick, Steyning, Storrington, Uckfield and Worthing.