Furniture Assembly Services - Quick and Reliable
When it comes to assembling furniture, you want a service that's quick and reliable. Thats where we come in – our furniture assembly services are designed to get the job done efficiently and effectively. Our team of experienced professionals will handle everything from start to finish, ensuring that your furniture is assembled to perfection. Whether it's a simple task or a more complex project, we have the expertise and tools to get it done right. So why wait? Contact US today and let us take care of all your furniture assembly needs!
Debbie Turrell
2023-09-13
Aivis was super efficient, quick and friendly. I would definitely recommend him!
Jardine Howlett
2023-02-09
I called Magic Flat Pack to build two IKEA Pax wardrobes. The company promptly provided a quote and within two days, Aivis arrived to build the wardrobes. He was friendly and extremely knowledgeable about Ikea furniture. He worked quickly and professionally and I'm delighted with the result. The service was fantastic, from start to finish, and great value. I would highly recommend this company.
Thank you aivis for all your help in putting my 4 door 3 draw wardrobe up. you worked very professionally and very hard on your own as well. It looks so lovely to see a good wardrobe that you have built up from scratch. keep up the good work. any other units that i could get in the future I will always get aivis to put them together.i would recommend him %100.
Very happy with Magic Flat Pack. Flexible yet timely. Great quality of work and value for money. Highly recommended
Molly O'Quigley
2022-10-21
Amazing and professional building my ikea pax Wadrobe would 1000% recomended!! Very very talented and works neatly and fast!
Aivis was responsive, prompt, professional and accommodating. I wholeheartedly recommend him.
Fantastic. Had a double wardrobe that needed assembly. Aivis was knowledgeable and professional and took no time at all to complete. Highly recommended!
A really good experience all round.
Patricia Devine
2022-02-02
Polite young man, his service was excellent, assembled a 3 door wardrobe, chest of drawers and beside table in 4 5hrs, cleaned up as he went along, no mess left behind. I would use him again and highly recommend him
Furniture assembly can be daunting task, especially for those who lack the tools or expertise to get it done efficiently. That's where furniture assembly services come in, providing quick and reliable solutions to help you get your furniture assembled and ready to use in no time.
At its core, furniture assembly is a process that requires a high degree of precision and attention to detail. This IS particularly true for larger, More complex pieces of furniture, such as bookcases, wardrobes, and desks, where every piece needs to fit perfectly in order for the final product to be stable and functional.
One of the main benefits of hiring a furniture assembly service is that it can save you time and hassle. Instead of spending hours poring over instructions and trying to decipher diagrams, you can simply sit back and let the professionals take care of everything for you. This is particularly useful for those with busy schedules or limited mobility, who may find it difficult or impossible to assemble furniture themselves.
In addition to saving time, furniture assembly services also offer a high degree of convenience. Many services offer on-site assembly, meaning that the professionals will come to your home or office to complete the job. This eliminates the need for you to transport furniture to a different location or spend time waiting for delivery and assembly separately.
Another advantage of hiring a furniture assembly service is that it can provide a high degree of expertise and experience. Many services employ professionals who have years of experience assembling all types of furniture, from simple chairs to complex modular units. This means that they are well-versed in the latest assembly techniques and can quickly identify and correct any potential issues or errors in the assembly process..
When selecting a furniture assembly service, it's important to choose a provider that is both quick and reliable. Quick service means that the professionals will complete the job as quickly as possible, without sacrificing quality or safety. Reliable service, on the other hand, means that the professionals will be dependable, punctual, and thorough in their work.
In order to find a quick and reliable furniture assembly service, it's important to do your research. Look for providers that have a proven track record of success, with positive reviews from past customers. Check to see if they offer on-site assembly, and whether they provide guarantees or warranties on their work.
It's also important to ask about pricing and availability. Some furniture assembly services may charge a flat fee, while others may charge by the hour or by the piece. Make sure to get a detailed quote upfront, and ask about any potential additional charges or Fees.
In conclusion, furniture assembly services can be a lifesaver for those in need of quick and reliable furniture assembly solutions. Whether you're moving into a new home or office, or simply need help assembling a new piece of furniture, these services offer a high degree of convenience, expertise, and efficiency. By doing your research and selecting a quick and reliable provider, you can ensure that your furniture is assembled to perfection, and ready to use in no time.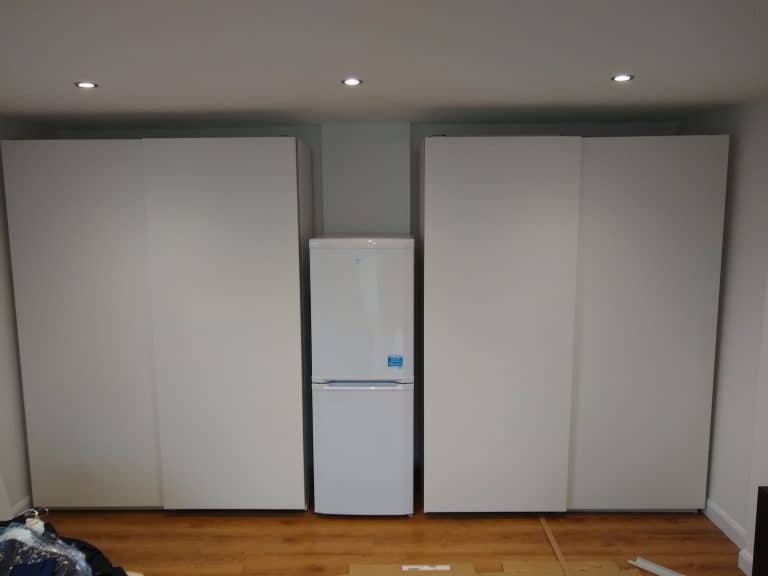 Furniture assembly areas 
Brighton and Hove, Bognor Regis, Arundel, Chichester, Horsham, Crawley, Haywards Heath Goring-by-Sea, Hassocks, Haywards Heath, Henfield, Horsham, Hurstpierpoint, Lancing, Lewes, Littlehampton, Peacehaven, Portslade, Pulborough, Ringmer, Rottingdean, Saltdean, Seaford, Shoreham-by-sea, Sompting, Southwick, Steyning, Storrington, Uckfield and Worthing.